Update Time2016-09-30
This certificate of conformity is based on an evaluation of a sample of the following mentioned product. This is to certify that the tested sample is in conformity with all related provisions of harmonized standard EN71 under Toys Directive 2009/48/EC. It is possible to use CE marking to demonstrate the compliance with this toys Directive.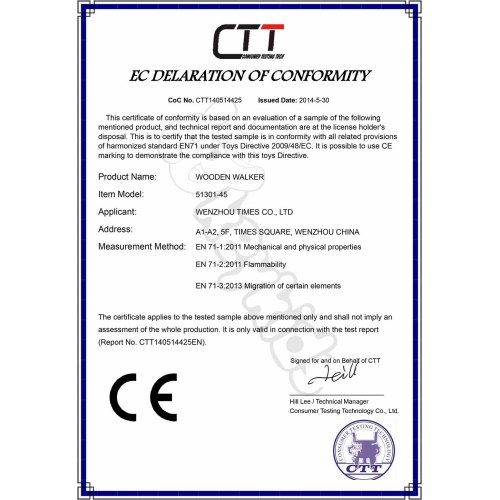 Period:
2014-05-30 - 2017-05-29
Certification bodies:
Consumer Testing Technology Co., Ltd.